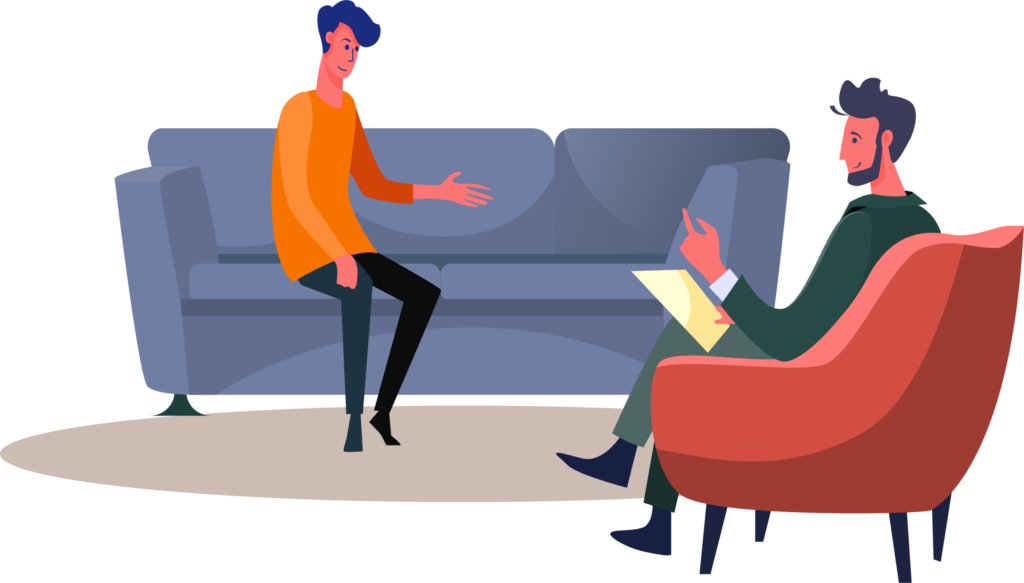 These are just some of the comments that people have sent us after having a 1 to 1 session.  I have not included the names to preserve the anonymity of the commenters.
A New Perspective
I don't think I can actually find the words to describe how much my first 121 with John helped me. I was at rock bottom with my partner and John was focussed on how I needed to look after myself, instead of worrying about my drinker drinking and using at times. He is happier.  He is more stable now.
Your help was practical and realistic and immediately usable. You are both kind and good listeners with a sense of humour and completely in touch with real life.
I found being able to give to the mentoring group and being available for others very difficult and often wanted , John helped me to see things from the drinker's perspective but also told me how the things k was doing to 'help' him wouldn't be having that affect at all.  I have had another 121 since but I will never forget that first hour spent talking to John, I think it saves me from a breakdown.
So along with the bottled up programme, I can't recommend your services enough. I still refer to the programme at times, becomes I still have wobbles!
I did persuade my drinking partner to have a 121 with John, but he did that to shut me up, not for him. But thanks to you. I have the techniques to deal with this for MYSELF, as I know I can't do anything for him, until he acknowledges he has a problem. So yes, my 121 experiences were very useful and helped me so much. Thank you
June 2023
Talking Helps
Yes, talking to John does help, it gives hope in sometimes a desperate situation. I felt that when I most needed support John was there, however I realise that it is down to the drinker to take those steps and until they are ready we as a family just have to try to be supportive. Sean is currently having bereavement counselling and this seems to be helping him, but I feel we still have a winding road ahead of us. I hope we will see John again in the future. We are grateful of the down to earth approach.
July 2023
Someone who Understands
John's 1 to 1 session was really good. It would be good to do a series of them.
John was very knowledgeable and easy to talk to. I was just a bit upset that the advice he gave me, which I know was right, I could not follow through. It was really good to talk to someone who understood about my troubles.
It would be good to have a 1 to 1 with Lou, as someone who's been through it from a similar prospective.  Hopefully I will be able to have another session soon
May 2023
Helped with Options
I can't see the link so will reply by email – I spoke to you many months ago, I can't remember when (except sitting in the car when it was hot, so maybe last summer), during a very difficult period. Things have continued to be difficult (not just my partner) but it was helpful to talk to you, more to help me think through what options I had (or didn't have!). And the old adage – sometimes you don't want suggestions, just to speak what's going round inside your head, and someone to acknowledge that it's not easy and maybe there isn't a solution but there are ways to manage the daily ups and downs of living with a drinker.
June 2023
Mother and Son
It was a great one to one with us both. The idea John had of having us both together after a brief intro from me, worked well. I know he nearly gave up after a few minutes as he was filled with anxiety and not ready for direct questioning. John instantly understood and patiently waited for me to encourage him back in to talk
We both picked up some useful ideas and some realities from John's real life experiences. Which gave us more of an insight of what to expect.
The good news is my son is now dry after a detox 2 weeks ago today.
T March 2023
Hope
Yes, John offered hope in my discussion with him. I also learned that I could not control the situation that it had to come from my spouse himself. He is doing better, but still a worry to me.
There is less hiding going on which is a huge step in the right direction. I appreciate your understanding while discussing this with you.
Thank you.
Feb 2023
So Reassuring
I think back to the chat with John very regularly.  At the time John was so reassuring, calm, kind and helpful.  He was not judgemental and had some really useful and clear advice.  My son has had less incidents this year, but I am not blind enough to think all is well.  I have offered for my son to speak with John himself, but as yet he hasn't been brave/open enough to do so.
I read all the emails sent to me, and do feel that you are the most understanding of support networks that I have come across.
I'm going to keep reading and going on to your pages and hopefully my son will eventually book in a session with John.
Many thanks for reaching out.
Feb 2023
Great Listener
It was apparent to me from the very first session that I had found the right person to talk to about my problems with alcohol. John provides a great balance of listening, summarising and humour. He can clarify my thoughts and feelings so perfectly sometimes that I come away feeling quite enlightened. I get a genuine feeling that he really cares and that's very important when you feel out there alone.
July 2020
Felt Understood
I am a month into the bottled up program for partners of problem drinkers and I decided as part of my journey to book a 1 to 1 with John.  If you are able to do this I would highly recommend it. I was a little nervous but John made me feel instantly at ease. My conversation with John left me feeling stronger, supported and more optimistic about my future. John is a great listener who gives honest and practical advice.  I imagine that most situations, as is the case with mine, are not black and white and that each persons journey be it the drinker or the partner will look different.  John helped to look at what progress might look like in my situation and asked questions that enabled me to gain clarity on where I stood in the situation.  For me the biggest part was feeling understood and that made me feel less alone.   If you can, I encourage you to take advantage of the 1 to 1 with John and give yourself the chance to feel a little lighter.
June 2020
Seeking Help for the First Time
I started one to one sessions with John three weeks ago now. My relationship with alcohol has deteriorated to the extent that I have lost all control of my drinking. I am a functional though highly secretive alcoholic who has progressively made a habit of getting drunk pretty much each & every night. I have tried, on countless occasions, to stop drinking. None of these attempts has been successful. For me abstinence is the only way as one or two drinks is never enough. For the first time in my life I am seeking  help in order to try to stop once & for all.
John came highly recommended to me by a friend, so I signed up to the Bottled Up website & booked a 1 to 1 appointment. I have now had four such sessions. Due to the current Coronavirus situation, meetings are held via video. From the first minute of the first session John has made me feel able to fully express myself without fear of judgement. He listens as well as he issues advice. His understanding of what it is to have drink play such a large part in life is invaluable. His wisdom, experience, empathy & wit throughout these sessions are making a very difficult time in my life seem like it doesn't have to be forevermore.  With his help I am beginning to see a future that doesn't have to have alcohol in it.  Sincere thanks to him.
Aug 2020
I have grown
I found the sessions incredibly helpful. They not only served as a support system during a really challenging and distressing time with regards to my husband's alcohol addiction and subsequent mental breakdown, but I also found them incredibly educational with regards to what addiction actually is, how that can manifest in the addict's decision making and behaviours, and how addiction physically affects the body and particularly the brain's function.  Having those sessions with John actually helped me start to focus on myself and gave me the insight to finally admit to myself that living with someone who has had a chronic addiction to alcohol for many, many years, was in fact a form of ongoing trauma for myself and not just the addict.  It actually gave me the courage to move out from my marital home for a period of 11 months in total, to make the space to really focus on my own mental health and healing. And during that time, I have progressed immensely, despite there being very little change in my husband's circumstances.
Despite having to move back a few months ago due to the cost-of-living crisis, I have made so much progress during that time, I feel in a very different place with regards to decisions that may need to be made over the coming months. I honestly don't think I would be in this place if it wasn't for John.
April 2023
Good to talk
I was very happy with my two 1 to 1 sessions. It was very helpful just to talk to someone who understands. John's advice was practical and gave me suggestions on what to do or say to my husband.
May 2023
Family Copes better
I think the service you provided for me regarding my son and our relationship and that of my very large family was invaluable. We are better able to cope. We are able to step back and get on with our lives. We have put parameters in which he is still pushing but KBO as Mr Churchill said.
J has returned from abroad and living with us and working and managing full time. He is still
to stop talking /thinking about my son and his problems out of exhaustion. I have a big family and stuff is happening all the time ….that's life ….so couldn't commit to anything else at present… but would love to be able to contact you and willing to pay for ongoing counselling.
May 2023