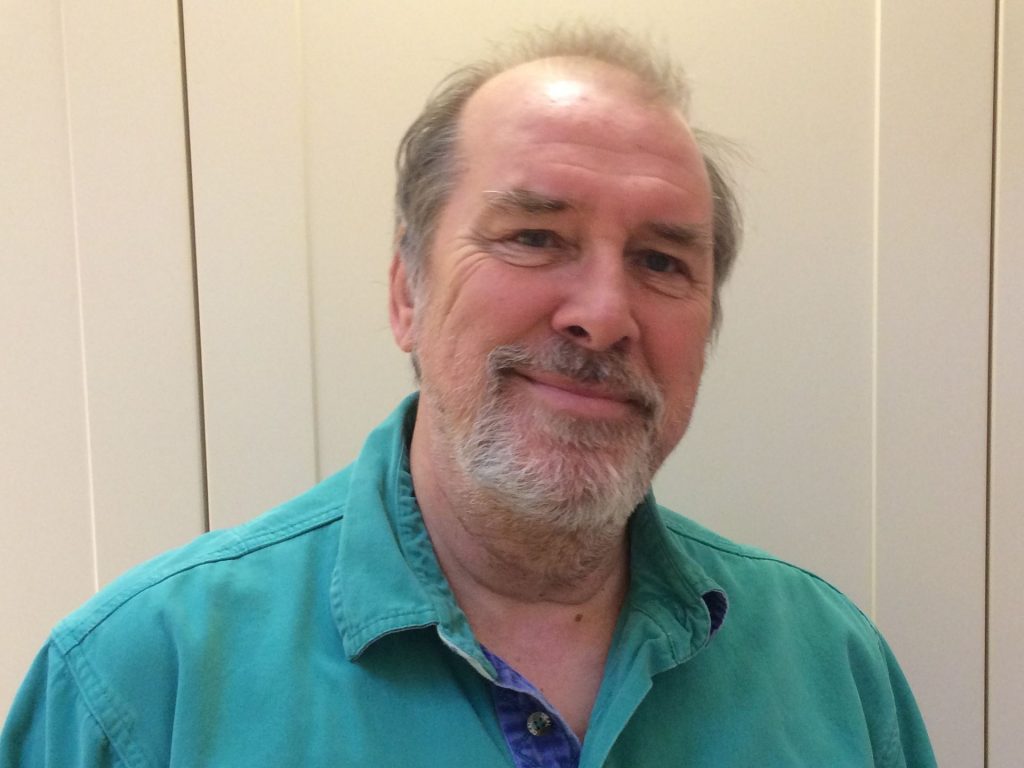 Living with alcoholism, either as a drinker or family member, is a lonely place to be.  Few people who have not been there can understand what it is like for you so, they offer you simplistic suggestions like just drink less or leave him/her.  They are well, meaning and generally want to be supportive but, unfortunately, their advice only serves to increase your sense of shame and guilt.  So, you avoid talking to anyone about your issues and keep your problems secret, and that just makes you feel more isolated and increases the feeling of powerlessness.
Do you feel that describes you and you just long to talk to someone who understands.  Someone who has been there, who is not going to judge you or make trite and impossible suggestions that are just going to increase your misery, then talk to John.  He is someone who really knows, someone who has studied and taught about the topic for years.  And more than that, someone who has lived it? Find out more about John
At Bottled Up we don't believe in 'One size fits all' solutions.  We believe that, although there may be similarities, everyone's situation is different.  That is why when you talk to us, we listen to you, to your pain, your wishes and work with you to find a course of action that could work for you.  What you will not get is an off the shelf stock answer.
Our first priority in a 1 to 1 session is to listen and let you speak.  This may be the first time that you have actually opened up about what is really happening in your life.  Therefore, it is so important that you have a receptive and supportive audience.  Don't under-estimate the effect of sharing with someone.  Others may see this part of the session as merely an assessment, prior to the actual therapeutic process.  We view it as much more; it is itself an important part of the therapy this is when you step out of secrecy, and you start to empower yourself.  So, book a session and come and talk to us.
Free Session
We know that while opening up to someone, especially someone who knows about alcohol problems, is liberating and therapeutic.  However, we also know that it is unlikely that one session is going to change your life.  For change to occur there needs to be momentum and that can take time to build.  So, if you have multiple sessions, we can plan in one session and then evaluate the strategy in the next session.  That way we can adjust the strategy, doing more of what appears to be working and less of what doesn't.
To enable this interactive approach, we have taken the step of offering you a FREE session when you book two sessions.  That is if you book two normal sessions, we will give you a code to book a third session for free.  (Paid sessions need to be booked within 60 days, to foster momentum and continuity).
Of course, if you would rather have just one session to talk, ask a question, seek some clarity, then that is ok too.  We want to provide the help and support that you need and want, in a way that suits you.
Examples how to work with us
These are just a couple of ways that we could help you to change your situation.  We could assess your situation and plan ways of reducing the impact of drinking.  Alternately we could coach you on how to plan, organise and carry out an Intervention (formally confronting your drinker with a plan).  They are meant as examples only.  They are not the only ways that we could use these sessions.
For Family members –
How to survive the drinking
Scenario:  You love your drinker, but the drinking is hurting that love, and they won't admit there is a problem or refuse to change.
Aim:  To help you feel more empowered and less overwhelmed.
Session 1: We start with brief assessment and plan some changes that you can make.  Also, we will ensure that you are equipped with some strategies that will help to reduce the effects of drinking on your life.
Session 2: We will evaluate the strategies from the previous session.  Then using the SHARE tool (exclusive to Bottled Up) we will explore further measures that you can use.
Session 3:  Again, we start with evaluation, what is working and what isn't.  Then build on the successful measures and put a plan in place going forward.
Intervention
Scenario:  You feel that everything is coming to a head and that you need to do something now and you are prepared to confront your drinker.
Aim:  To provide you with a detailed and personalised plan how to stage an Intervention.
Session 1:  We start with a brief assessment of the situation.  Then we discuss what an intervention entails, how to go about it, who would be involved, what would be said, by whom.  We would then discuss consequences – eg if the drinker agrees then what?  If they reject your intervention, then what?
Session 2:  We look at who should be involved, why and what would their role be.  We would then discuss the format of the intervention and finally the actual content of the intervention.
Session 3:  In this session we would have a rehearsal, going through the details and content.  During this session we would discuss possible responses of the drinker and how to handle them.
For Drinkers –
We can work with you to assess your drinking and create a plan on how to best address it.  That could be abstinence, reduced drinking or controlled drinking.  All of these outcomes have positives and negatives and we would look at both before coming to a decision about the best way forward for you in your situation.  Again, we do not work on a one size fits all principle.  We would recommend the best way forward by working with you as an individual.
Important
Obviously, to have a session we need a method of communication.  My preference is Skype, it is easy to use, allows me to call you at the agreed time and we can both see and hear each other.  If you don't already have it, Skype is free and simple to download, and you can set it up on your desktop/laptop or your phone or tablet/ipad – get the Skype here.   Once you have installed Skype (or if you already have it) send me a connection request to my  Skype account.  When you have booked a session, you will receive a confirmation with a instructions, including my Skype address.
If you do not want to use Skype, then please get in touch and tell me how you would like to communicate.  I will accommodate, if possible.
Please note: It is your responsibility to ensure we can actually connect, I can't do this for you!
Cancellations
Appointments can be cancelled, or rescheduled, up to 24 hours before the session.  For cancellations, more than 24 hours, prior to the session will be refunded, less the Paypal administration fee, which Paypal do not refund.  Sorry but cancellations less than 24 hours prior to the session, or no-shows, will not be refunded.
To Book
Click on the date you want (only highlighted dates are available).  You will then be able to see the available appointments.  Choose one then click continue.  A form will open up, please complete this form and click continue.  You will then be taken to Paypal to complete the booking where you can pay by Paypal account or credit or debit card.  When you complete the booking you will receive an email confirmation.